English
(1) What is HaGaX Tax Corporation?
HaGaX Tax Corporation is located in Shibuya Tokyo. Yasunori Haga , a Licensed Tax Accountant,has taken over the business, incorporated and expanded a tax accountant office established by Yasuo Haga 50 years ago. For tourists, Shibuya is famous for the intersection of Shibuya and Hachiko, but for businessmen it is famous for being a cutting-edge city where many IT companies and Internet-related companies gather. We have gained trust from many Japanese clients and have many years of experience in Shibuya. There is a partnership with Korean tax accountants.
(2) Our Services
Corporate services
We provide various accounting and tax related services for foreign subsidiaries/foreign branch in Japan.
Establishment of corporation
Bookkeeping
Payroll processing
Preparation of Financial statement
Preparation of tax return
Tax consulting
Social insurance procedures
Individual services
We also offer several services for the individuals.
Personal income tax return
Consumption tax return
Withholding tax slip
Inheritance tax return
We also provide other tax related services under Japanese tax laws.
(3) More
The office is located just behind the Cerulean Tower Tokyu Hotel for convenient transportation. When it comes to overseas support, it is generally a special expensive service for a major tax accountant corporation. At our company, we consult with using IT to save labor and make reasonable efforts. There is also a seminar room (12 seats), which can accommodate office tours and seminars (co-sponsored). When a Japanese corporation is established , a shared office (corporate registration) is also available.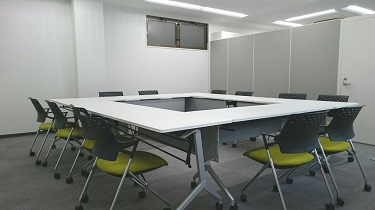 (4) About English, Chinese, Korean
Yasunori Haga can speak English. Chinese staff Ryu can speak Chinese and Korean. It may not be fluent, but we will do our best to deal with our kindness. Please contact us when establishing a company or conducting business in Japan.